2 am phonecall.
3 am pack and go
3-7am through the mountains
7 am ambulance takes Brent and Anaya.
7:30 i arrive at hospital
7:45 I lie in stretcher with baby
9 am chest xray bloodwork
9:30 - 1 sleep.
1-3 TB test meet doc, pack up go home
3 call nurse Anna to help
3:30 Anaya and mama in bed at home
4:00. Nurse Anna hangs out
4-9 mama and baby sleep
9- Anna brings pizza! Yeah
10-back to sleep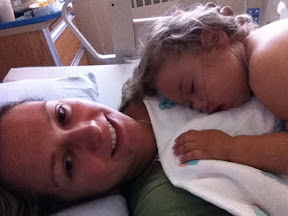 -Another day in paradise, another moment with my little love. Forever embedded in my heart.