Anaya with "Uncle" Grant. Anaya had a lovely day.
Solara came home! Im so happy! Solara had an equine therapy session today. It was good for her.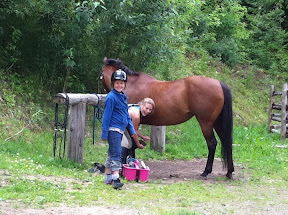 I've been so busy the last few days, I haven't been able to write. I will fill you in tomorrow.
-Another day in paradise, another moment with my little love. Forever embedded in my heart.